Healthy Lifestyle Management

for




Amazing Aging Experiences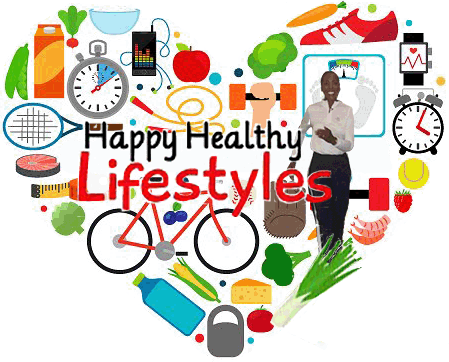 Site last updated November 28, 2023
Wednesdays - 10:00a.m.
In-Person at
Mason Mill Park
1340 McConnell Drive
Decatur, GA 30033
Just Walk is a program of Walk with a Doc. is a walking group throughout the year. We aim to make hope and health accessible to everyone in our community. Discussions led by Certified Health and Evidence-Based Coach are on current health topics. We enjoy a healthy walk, great conversations and meet new friends.
Monthly 1st Saturday Hike
Hike Leader: Carolyn Hartfield
Hike from Unicoi State Lodge to Helen on an easy to moderate, scenic winding trail that starts out as the Bottom Loop Trail, then continues through stands of rhododendrons and mountain laurels to cross Lower Smith Creek. The trail crosses several small streams before reaching Unicoi Hill City Park in Helen. This is where we will eat lunch before heading back.
​
Cruise the North Atlantic Coast

of

Canada
Presented by
Theresa Hall & Travel Buddies - Atlanta
Royal Caribbean Oasis of the Seas ship
Depart Cape Liberty, New Jersey,
Ports of Call: Saint John, New Brunswick, Canada; Halifax, Nova Scotia, Canada​
$550.00 Interior Cabin
$635.00 Ocean view Cabin
$830.00 Balcony Cabin
Cabin prices include port fees and taxes.
Prices shown based on Double Occupancy
August 19 - August 27, 2023
Presented by
Theresa Hall & Travel Buddies - Atlanta
Only $2,599.00 per person, dbl. occ.
Single Supplement add $500 - includes airfare from Atlanta, GA
Itinerary includes:
8 nights Hotel Accommodations

2 Nights/San Jose + 2 Nights/Arenal + 2 Nights Monteverde + 2 Nights Guanacaste

Roundtrip Airfare, Airline Taxes & Fuel Surcharges, Airport Transfers, Hotel Taxes, Fees & Service Charges

Sightseeing on Modern Air-conditioned Motor Coach

14 Meals + 8 Breakfasts + 2 Lunches + 4 Dinners

English Speaking Tour Manager

Adventure Excursions, including:

Arenal Volcano National Park​

Monteverde Rainforest and Hanging Bridge

Tropical Province of Guanacaste on the Pacific Coast

San Jose - The capital city of Costa Rica
ESCAPE to a truly amazing and unforgettable experience!
Carolyn's 75th
Birthday Celebration
Presented by
Happy Healthy Lifestyles, Inc.
& Lifestyle Management, LLC
There will be a private day of Fun Festivities in the Great Outdoors! If you have hiked, traveled or attended any of Carolyn's events, you are invited to help her celebrate the JOYS OF AGING!!!
If you want to join the guest list, please click here!
STAY TUNED --- More info to come ...
AWESOME Amtrak Train
Fall Foliage Tour
Presented by
Theresa Hall & Travel Buddies - Atlanta
Chicago to California
The BEST Scenic Route in the U.S.
$2,095.50

dbl occ

. Roomette Car
$3,990.00

dbl occ.

Bedroom Car
The BEST Scenic Route In the U.S.
We will travel through 7 states, including the Rocky Mountains. Your choice of Sleeper Car. Includes meals, an attendant, plus much more.
Presented by
Theresa Hall & Travel Buddies - Atlanta
Ports of Call:
Indonesia / Malaysia / Singapore
Thailand / Vietnam
Explore 5 different Countries
There is an Airline Special 2 for 1 thru Norwegian. Special Offer may end anytime. Click below for details!
In Conotou, Benin this 100ft bronze statue of an historic female warrior known as the Amazon of Dahomey, was inaugurated June 2022.
Connecting with the Great Diaspora Origins!
Ghana, Benin, Togo West Africa
Presented by
Lifestyle Management, LLC
A Pilgrimage & Tour of a Lifetime!
This exclusive exploration is in the development stage. This is a special trip to search for meaning, purpose, values and truth.
We plan to also visit Benin where the true story of the Woman King originated and some aspects from Wakanda are included.
Deposits: A non-refundable deposit is due at the time of your reservation. Please see trip/tour for deposit amount.
Cancellations: Once a partial or full payment has been made, cancellations must be submitted in writing and emailed to
CH@CarolynHartfield.com. Cancellation fees will be applied based on the date that the written cancellation is received
and based on the specific trip/tour.
Travel Insurance/Protection, is highly recommended, particualrly for International trips/tours.