Healthy Lifestyle Management

for




Amazing Aging Experiences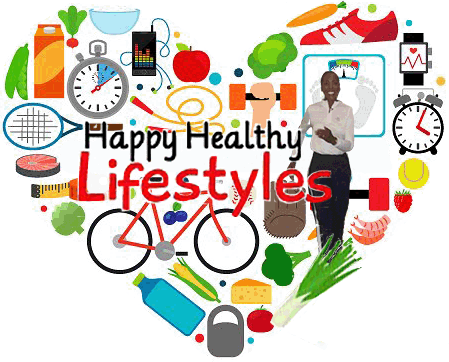 Site last updated January 26, 2023
Wednesdays - 10:00a.m.
Various Metro Atlanta
Parks & Trails
Just Walk is a program of Walk with a Doc. is a walking group throughout the year. We aim to make hope and health accessible to everyone in our community. Discussions led by the Certified Health Coach are on current health topics. We enjoy a healthy walk, great conversations and meet new friends.
Monthly 1st Saturday Hike
Hike Leader: Carolyn Hartfield
I will tell you that we can be proud to know that not only did enslaved workers build the mill more than 150 years ago, they also made/manufactured the bricks. We should take pride in the skills of our forefathers. The building stood 5 stories high and was the tallest in Atlanta at the time. I suggest you focus on the workmanship that apparently was so superior that after being blown up during the civil war, these ruins you will see still remain after 150+ years.
​
Monthly 1st Saturday Hike
Hike Leader: Carolyn Hartfield
The Chicopee Woods Nature Preserve at Elachee Nature Center is one of the largest greenspaces in the state of Georgia and features four diverse habitats - woodland, lake, stream and wetland. You will savor in the tranquill beauty of the woods where we may spot deer, birds and some of the beautiful blossoms and greenery.
​
RSVP Opens February 23, 2023
Wellness & Wellbeing Transformation
Historic Camp Pine Acres Retreat Center
EARLY BIRD DISCOUNT - $297.00
Extended to January 31
Beginning January 18, 2023 Full Price of $397.00 with $200.00 non-refundable deposit to hold your spot. Balance Due by February 17
A FEW SPACES REMAIN
All Inclusive: Pod Camp Lodging; Healthy Meals & Snacks; Tai Chi; Intro to Forest Bathing; Living Well Workshops; Journal & Guide; Libation & Fire Ring Ceremonies; Personal BioImpedance Analysis ... and more. Plus a surprise bonus ... I will not reveal it yet!
Parks & Greenspace Conference
The Healing Power of

Parks
Each year, Park Pride hosts the annual Parks & Greenspace Conference, the largest parks conference in the southeast, showcasing thought leaders from Atlanta and across the nation. Through education and inspiration, the conference focuses on best practices for companies and individuals who are united by a common desire to improve parks and strengthen communities.
​
Carolyn Hartfield will moderate a panel of park constituents who will share they personal stories of the healing power of parks.
​
Monthly 1st Saturday Hike
Hike Leader: Carolyn Hartfield
This absolutely beautiful scenic 4.0 mile trail is easy to moderate with most of it being fairly easy. The trail rises subtly, at times quite high from the creek leaving you wondering how you got so far up. This is a trail I discovered on my scouting adventures. It is well worth the almost 2 hour drive to the North Georgia Mountains, just outside of Helen GA.
​
RSVP Opens March 23, 2023
Cruise the North Atlantic Coast

of

Canada
Presented by
Theresa Hall & Travel Buddies - Atlanta
Royal Caribbean Oasis of the Seas ship
Depart Cape Liberty, New Jersey,
Ports of Call: Saint John, New Brunswick, Canada; Halifax, Nova Scotia, Canada​
$550.00 Interior Cabin
$635.00 Ocean view Cabin
$830.00 Balcony Cabin
Cabin prices include port fees and taxes.
Prices shown based on Double Occupancy
August 11 - August 18, 2023
The African Diaspora Cultural Experience Continues in ...
Presented by
Theresa Hall & Travel Buddies - Atlanta
Only $2,299.00 per person
double occupancy (single supplement available
Itinerary includes:
8 days / 7 nights Hotel Accommodations

7 Breakfasts / 6 Lunches

Arenal Volcano National Park & Volcano Hike

Rainforest Hanging Bridge & Aerial Sky Tram

Rio Fortuna Waterfall and Hot Springs

And so much more ... Click link below for details
Carolyn's 75th
Birthday Celebration
Presented by
Happy Healthy Lifestyles, Inc.
& Lifestyle Management, LLC
There will be a private day of Fun Festivities in the Great Outdoors! If you have hiked, traveled or attended any of Carolyn's events, you are invited to help her celebrate the JOYS OF AGING!!!
If you want to join the guest list, please click here!
STAY TUNED --- More info to come ...
AWESOME Amtrak Train
Fall Foliage Tour
Presented by
Theresa Hall & Travel Buddies - Atlanta
Chicago to California
The BEST Scenic Route in the U.S.
$2,095.50

dbl occ

. Roomette Car
$3,990.00

dbl occ.

Bedroom Car
The BEST Scenic Route In the U.S.
We will travel through 7 states, including the Rocky Mountains. Your choice of Sleeper Car. Includes meals, an attendant, plus much more.
Presented by
Theresa Hall & Travel Buddies - Atlanta
Ports of Call:
Indonesia / Malaysia / Singapore
Thailand / Vietnam
Explore 5 different Countries
There is an Airline Special 2 for 1 thru Norwegian. Special Offer may end anytime. Click below for details!
In Conotou, Benin this 100ft bronze statue of an historic female warrior known as the Amazon of Dahomey, was inaugurated June 2022.
Connecting with the Great Diaspora Origins!
Ghana, Benin, Togo West Africa
Presented by
Lifestyle Management, LLC
A Pilgrimage & Tour of a Lifetime!
This exclusive exploration is in the development stage. This is a special trip to search for meaning, purpose, values and truth.
We plan to also visit Benin where the true story of the Woman King originated and some aspects from Wakanda are included.