Healthy Lifestyle Management

for




Amazing Aging Experiences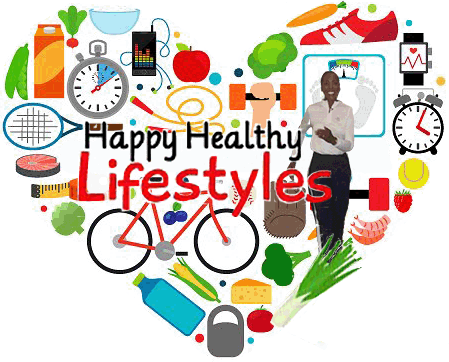 Site last updated August 18, 2023
My passion is health and wellness. My purpose is to share how we can best achieve our life's goals by taking a proactive and integrative approach to being the happiest and healthiest person we can be. I coach and motivate others to seek their greatest potential through thoughtful behaviors to obtain and manage a lifelong healthy lifestyle!
As a passionate Health & Wellness Lifestyle Coach, I believe that the best way to achieve someone's life's goals is to enhance their quality of life to become more healthy, happy and live in harmony, while being receptive to creating a nurturing environment. Your road to optimal wellness begins here.
My goal is to support your specific health and wellness goals. Together, we'll push boundaries in order to come up with a personalized package designed just for you.
Carolyn
It was the last day of my 49th year, I was about to reach the golden age of 50. I had been taking care of myself, and wanted to confirm I was healthy and ready for the big 'Five O.' I went to my scheduled doctor's appointment. He told me I was pre-hypertensive. How could that be?! I was doing all the right things ... I thought! The short of the long story is, I refused to claim it, and vowed to improve and increase my preventive measures immediately. I had owned several health food stores and a sports nutrition store. I was pretty health conscious and felt I had a healthy lifestyle and was in good health. As a result, I knew it was time to get more serious and really take charge ... so that is exactly what I did!
At age 50, I joined a senior women's basketball team. I had not played basketball since junior high school. I went on to earn gold and silver medals in the National Senior Olympics, the Huntsman World Senior Games, and other tournaments around the country.
At age 56 I took the challenge and went on my first ever hike, it was in the North Georgia Mountains. I loved it! At age 60, I started my own hiking group, Hartfield's Hikers. I became a Community Partner with REI (Recreational Equipment, Inc.), the Georgia Conservancy and became certified in Wilderness First Aid through the Wilderness Medicine Institue, and joined the Sierra Club, where I became a certified Outings Leader.
​
At age 63, I wanted to expand my activities and started my first Meetup group, the Atlanta African American Adventurers, whose primary purpose was to explore and participate in a variety of fun outdoor activities. Two years later I expanded my OPALs - Older People with Active Lifestyles group because I believed there were other men and women age 50 and older who also wanted to be more active with their peers. This also included the Atlanta African American Baby Boomers group. Boy, was i right! This venture has been an overwhelming success.
You might ask why does it appear that I am limiting myself to African Americans. I am not, all activities are open to anyone who wants to participate. Through my research, I found that African Americans, particularly those over age 50, were very low on the scale of good health. It became my passion and my mission to share my story; engage all men and women, with focus on African Americans, age 50 and older in fun activities; and to help them cultivate a healthier and sustainable lifestyle.
I had just turned 65, and scheduled my first visit to the doctor as an official senior citizen. The visit went very well. As Dr. Moncrief was closing out my examination and writing her notes, she said, with an endearing smile on her face, "Ms. Carolyn, you are so healthy, we do not have a code for you in our system!" Her only advice was to keep doing what I was doing.
At the age of 71, I had not had to take high blood pressure medicine, nor any other prescriptions for any ailments! I do not even take over-the-counter medications or drugs ... just NeoLife multi-vitamins. At age 72, I was diagnosed as prehypertensive. I found out for the first time that my immediate family, including cousins, had been on blood-pressure medication since their 40's and they are all older than me!
I share my journey in my series of upcoming books, with the primary mission to show others that it is never too late to become healthier and live a sustainable, wonderful active life! As a result of my lifestyle and the impact I have had on others, I have been sought by radio, television and print media to share my story. I love doing so and particularly hearing how the stories of my journey has encouraged those who I have touched improve their life! At age 74, I have been approached by a film producer for a documentary series about my life and my expressions of the 'Joys of Aging!' the title of the book I am trying to find time to write. I am truly living my purpose! Life is GREAT...and it keeps getting BETTER!!!
​
I have been featured on; AIBTV (Atlanta Interfaith Broadcasters), CNN's AccentHealth Network; and NBC's The TODAY Show/Huffington Post 50 Over 50; Perimeter North (Atlanta) Lifestyle magazine (April 2015); Atlanta Business Journal (April 2015); Girl Friends Health Guide (Cover), Special Edition (March 2015), which was commissioned by the Obama Administration for the White House 2015 Conference on Aging, entitled 'The Aging of America', the Kaiser Permanente's Life Experienced series., the AARPBulletin, one of America's largest publications, to name a few.
​
I am a proud recipient of the 2016 Profiles of Positive Aging Award presented by the Georgia Institute on Aging - LeadingAge program, nominated by and representing AARP; and chosen as a National Association of Professional Women VIP of the year (2016-2017). In January 2017 I was featured in the Atlanta Journal Constitution (AJC) newspaper, have been interviewed on several radio programs and on the Trinity Broadcasting Network (TBN) for airing during Older Americans Month in May 2017.
​
AARP sponsored programs include The Georgia State Walking College, class of 2021; a Mentor for the Georgia State Walking College Class of 2022; a 2022 Sponsored Athlete for Senior Planet; and the leader for the Just Walk! a Walk with a Doc program in DeKalb County, Georgia since 2018, which was the first Just Walk, Walk with A Doc program of their more than 500 International chapters.
Please feel free to contact me for interviews, booking and more information about my availability.
​Mobile: 678.231.4973. Call/Text